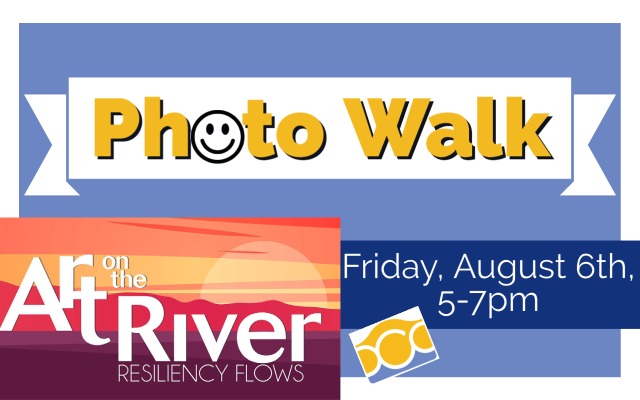 The Dubuque Camera Club will be a participating arts group at the 2021 Art on the River opening reception.
This free, family-friendly event will be held on Friday, August 6th, 2021 from 5:00 to 7:00 p.m. on the Mississippi Riverwalk. Bring your camera to join the PHOTO WALK! [Club members: Please wear your ID badge].

Presenters will be located on the patio behind the Grand River Center. The Dubuque Plein Air painters will be present, the Dubuque Area Writers' Guild will sponsor a reading, the Northeast Iowa School of Music will provide music, and more!

For more information, see the official event on Facebook or visit the web page on the City of Dubuque website.
---
UPDATE: Several Dubuque Camera Club photographers attended the Art on the River opening reception. Thank you for being part of this event! Find more pictures in the club's Facebook group.