We are proud to be hosting the N4C Fall Convention Blufftops & Backroads on September 14-17, 2023.
See our Blufftops & Backroad page for more information.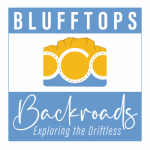 The Dubuque Camera Club gives tri-state area photography enthusiasts an opportunity to share their passion for capturing or creating visual imagery. All photographers are welcome, from amateur to professional. Our club is affiliated with the North Central Camera Club Council (N4C).
If you are a tri-state resident who is interested in joining the club, send an email with your contact information to dubuquecameraclub@gmail.com
Upcoming club events
Complete information about upcoming Dubuque Camera Club meetings is shared at meetings and emailed to active club members. Regular club meetings are usually held the first and third Monday of each month, from September to June. (Future dates and times are subject to change.
Monday, March 20 @6:30 Field Trip-see email for details -Bring Images for Monks exhibit, see email for details
Monday, April 3 @6:30 Submissions and Returns (double Black & White submissions due to May being last contest of the year)
April 3-May 10 – Dubuque Camera Club Show at Monks
April 7, 6-8 Monks First Friday Opening Celebration 373 Bluff Street
Monday, April 17 @6:30 Work Night – Continuous lights. Bring panoramas for competition.
Fri-Sun April 28-30 N4C Spring Convention and Wesley Woods. Panorama judging
Monday, May 1 @6:30 Submissions and Returns (no Black and white submissions)
Monday May 15 @6:30pm -Normal Meeting
Monday May 22 (special judging meeting) 6:30 Judging Digital Black & White
September 15-16, 2023 Blufftops and Backroads – N4C Convention
Dubuque Museum of Art – Farm Life theme
---