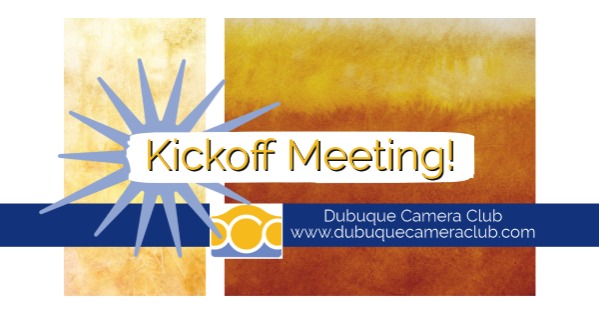 The Dubuque Camera Club will hold a season kickoff club meeting on Tuesday, September 7th at 6:30 p.m. The meeting will be held virtually, via Zoom.
If you are a tri-state resident who is interested in joining the club, send an email with your contact information to dubuquecameraclub@gmail.com
To join the club or renew your membership for the 2021-22 season, please pay your $20 annual membership dues. Active membership qualifies you to participate in all club activities and exhibits.
Experienced club members: N4C submissions are due before the meeting. Remember, up to 1920px on the longest edge, file size up to 750KB. More information is on the Competition page.

Our club will judge the Digital Journalism category in September. Speak up during the meeting or contact Ron if you are an experienced club member who is willing to serve as volunteer judge for the monthly N4C contest. Click here to see past DJ winners.
---
Below is information about the Journalism category from the official N4C Rules:

Journalism
Journalism Photography depicts some event or activity; story telling is emphasized, as in a newspaper or magazine photograph. An element of human interest is a fundamental quality for a journalism photograph.
A Journalism entry can be a single image or a sequence of related images arranged for presentation as a single entry.
Only minimal digital editing is allowed. In the interest of credibility, photographs that misrepresent the truth, such as manipulation to alter the subject matter, or situations set up for the purpose of photography, are unacceptable. No elements may be moved, cloned, added, deleted, rearranged, or combined. No manipulation or modification is permitted except resizing, cropping, selective lightening or darkening, and restoration of original color of the scene. No special effect filters may be added or applied.
For the Print competition, PRINTS should be UNMOUNTED or on a lightweight mount not to exceed 8 x 12 inches in size.
The three (3) jury members shall vote a score of between two (2) and nine (9) points. Separate voting for technique, composition, and interest will NOT be made, but will be considered only in connection with the suitability of the work for Journalism competition. The total score for each submitted photograph will range from six (6) to twenty-seven (27) points.
The titles or captions of the submitted works will be read at least for the first round of judging. If subsequent rounds are required, it is not necessary to repeat the title or caption.