The Dubuque Camera Club meeting on February 3, 2020 was attended by 18 people. On the evening's agenda was an overview by club president Ronald Tigges about the 2020 ImagingUSA convention. This event, which was in Nashville last month, is organized by the Professional Photographers of America (PPA). Next year, it will be held in Texas.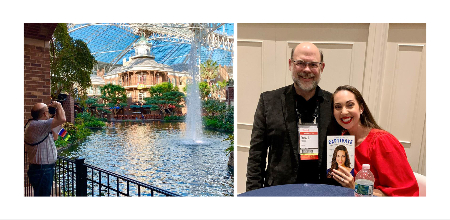 February N4C submissions. The club also reviewed our current N4C submissions. Here is a link to the February submissions in the club's online gallery. Our members have been submitting some very nice images! Remember, we will judge Digital Pictorial at the next meeting, so we could not submit to that category this month.
Panorama print contest. Jennifer Tigges, who is on the N4C board of directors as well as being a Dubuque Camera Club member, shared some N4C news and reminders. Panorama prints will be judged on Saturday, April 25th at the N4C Spring Mini-con.

The February 2020 edition of the N4C Bulletin has information about the upcoming spring mini-con. This N4C event will be held at Wesley Woods in rural Indianola, Iowa. The cost is reasonable: $145 if you stay in a dorm room, or $105 if you arrange your own lodging. Get your pre-registration in the mail by April 6th.
Local art news. Club member Henry Matthiessen III shared information about the Scenic Art Loop release party at Stoned Art Studio on Thursday, Feb. 6th. This is an artists' group and gallery tour that now includes stops in our community.
The Dubuque Area Arts Collective has put out a call for art coaster submissions. They want you to make drink coasters that are creatively adorned. The Dubuque Coaster Art Group Show will be on display in March at 375 Bluff St. Visit the DAAC website or their discussion group on Facebook for more information.
[Hint: if you want to try this with your photos, try Googling "how to make photo coasters." You will need square prints, square tiles, Mod Podge, and acrylic sealant. Not sure if it works or not, so go ahead and be a guinea pig. I dare you.]

Nature news. On Sunday, March 8 at 1:00 p.m., the Friends of the Mines of Spain will sponsor a live bird presentation that you won't want to miss. The RARE group could not make it to the Dubuque Bald Eagle Watch because of weather. They will present at E.B. Lyons Interpretive Center. Bird enthusiasts and wildlife photographers will especially enjoy this. Bring the kids or grandkids. Free admission.
Show and tell followup. A few images were overlooked at the last meeting when club members shared "The Story Behind the Photos." Ken apologized that he missed them in his email. The club took a look at those images, in addition to going over N4C submissions and returns.
Photographers recognized in the January 2020 N4C contest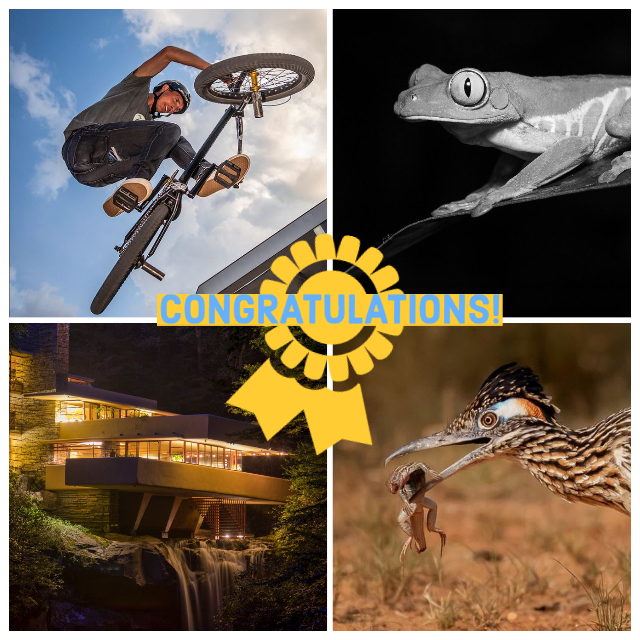 Ronald Tigges — "Incoming BMX: Clear the Deck" — Digital Journalism, honorable mention
Kevin McTague — "Tree Frog" — Digital Black and White, honorable mention
James Durrant — "Nighttime at Fallingwater, Pennsylvania" — Digital Travel, honorable mention
Kevin McTague — "Gotcha" — Digital Nature, honorable mention
Coming up…
At the next Dubuque Camera Club meeting on Monday, February Feb. 17 February 24th at 6:30 p.m., we will judge the Digital Pictorial (DP) category of the N4C contest. You will be sure to see interesting photos from many different N4C-affiliated clubs. Audience members will be able to view them on the big screen while judging is going on. Photos will be scored on technique, composition, and interest.
What type of images are you likely to see during judging? Expect a lot of eye candy and some surprises. Pictorial is a catch-all category that includes everything from portraits to macros, from pets to landscapes, from abstracts to food photography. Check out some past winners on the N4C website.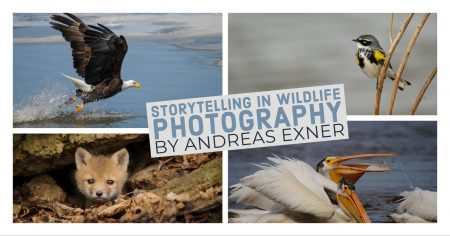 ---