The talented members of the Dubuque Camera Club are always up to something. Several of our photographers regularly contribute to local publications and social media accounts. You might run into them photographing art events, car shows, concerts, fireworks, balloon races, rodeos, or storm clouds. Here are a few recent noteworthy activities…
On June 21-22, 2019, Dubuque Camera Club member Jose Garcia, now a Canon Ambassador, led a pair of weekend photography workshops in Cedar Rapids. The workshops were sponsored by Canon and Photo Pro, one of the few remaining specialty retail stores in this area.
Making Great Portraits Using One Speedlight was held on Friday at Noelridge Greenhouse, and the Natural Light Portraits Workshop was held on Saturday at the Cedar Rapids Public Library. First there was an informative presentation, with Jose using his wonderful portrait images as examples; then everybody got to go outside to try out the techniques, with assistance from two (very patient) live models.
We counted three club members participating, including Cory from Studio H Photography. If you want to see some images from the workshops, Photo Pro put a nice gallery on their Facebook page. With Cedar Rapids only an hour's drive away, consider keeping on eye on the store's future events.
---
From September 16 through October 1, 2019, Dubuque Camera Club member Henry Matthiessen III will document a photo journey through the American southwest along with another local creative, Dean Wellman, for "Thoughts from the Road."
Henry regularly shares amazing photos of the Driftless Region as Stoned Art Studio. This desert adventure to photograph the landscapes of New Mexico is sure to have some awesome creative results.
Right now the duo is looking for financial supporters through their GoFundMe page. You can watch the promo videos on the Highway 11 channel on Youbue or follow Thoughts from the Road on Facebook.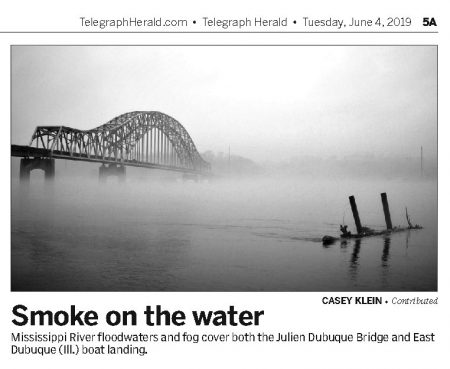 ---
If you are a Dubuque Camera Club member, contact Pamela if you would like to share news or information here.