We hope that Dubuque and tri-state photographers are staying safe and healthy! See below for information about an upcoming virtual club meeting.
---
One positive thing happening in this stressful time of COVID-19 is that people are getting outdoors more often! Time in the natural world can be healing and calming to the spirit.
This summer, twice a month, the Dubuque Camera Club has been hosting an outdoors photo challenge. We know you are taking lots of good pictures while you are spending time socially isolated outdoors [nudge]!
Club members and photography friends in the tri-state area are invited to participate in the photo challenge. This is your opportunity to share those terrific pictures we know you're taking!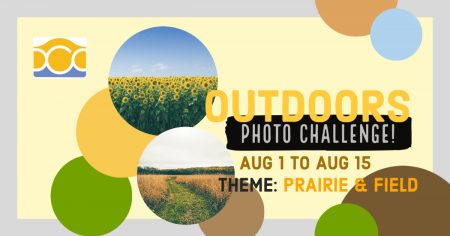 The theme for the photo challenge changes every two weeks. Prairie and Field is the theme through August 15th. To participate, simply take a look at pictures you've taken that fit the theme. (Pictures may have been taken recently or in the past). Choose your best image(s) to share to the club's Facebook group.
Images uploaded to Facebook look best if they are 2048px on the longest side, with sRGB colorspace. (This is changing, so for all the hairy details about Facebook image sizes, try this article). Remember, you are also welcome to share photography news in the club's Facebook group, such as publications and kudos, upcoming virtual exhibits or webinars, or photo opps that may interest other club members.
---
ATTENTION: The Mines of Spain photography contests have been cancelled for the rest of the year. Guess that's one disadvantage of deciding to use old-fashioned prints for contest entries. Sorry!
---
Comet Neowise – Perseid Meteors
Have you seen (and photographed) Comet Neowise? How about the Perseid Meteor showers? The time is now or never. Test your expert photography skills to capture photos of the nighttime sky. Be sure to share your experience at the club's next virtual meeting (see below). See these links for more information:
---
Virtual Club Meeting on Monday, August 17 at 6:30 p.m.
The Dubuque Camera Club will hold a virtual club meeting on Monday, August 17th, starting at 6:30 p.m. Agenda TBD. Details will be sent by email to active club members.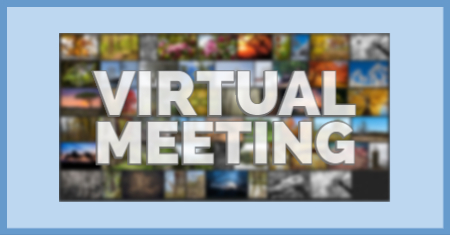 All club meetings will be virtual until further notice.
---