FOR IMMEDIATE RELEASE
DUBUQUE — The Dubuque Camera Club invites all tri-state area photography enthusiasts to a free photography presentation on Monday, March 18 at 6:30 p.m. The event will be held at E.B. Lyons Interpretive Center in the Mines of Spain Recreation Area.
"The Magic of the Histogram" will showcase the work of Henry Matthiessen III, a professional photographer and artist with a studio in rural Elizabeth, Illinois. Learn how to use the built-in histogram on a DSLR camera to give your photography more impact.
Matthiessen, originally from Chicago, thinks of himself as an artist first. "I'm using my camera as a paintbrush," he said. He shoots in digital, using two Nikon D700s, one on a tripod, and the other handheld. After a shot is taken, the camera's histograms show the visual distribution of tones.
"Ultimately, the overall purpose for using the histogram is to stretch out the dynamic range as far as you can," Matthiessen said. "I'm pushing the limits of the sensor in the camera to get it as dark and as light as I can, on both ends."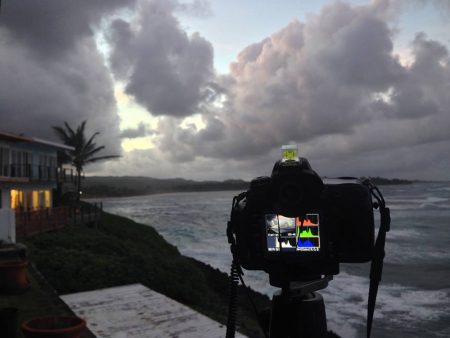 During the presentation, Matthiessen will share his original landscape photography from the Driftless Area as well as images from a photo expedition he took to the Black Rock Desert.
He explained how he gets his inspiration: "My formula for shooting is I that see light first, then composition. The third element is manipulation. It's 1-2-3, so if I don't have the light, I don't even pull out the camera."
By manipulation, he's not talking about post-processing. While his workflow includes both Adobe Lightroom and Photoshop, he never significantly alters an image.
Instead, Matthiessen uses other strategies to give an image more visual appeal: choosing an angle, or positioning the subject in relationship to the entire composition; or dodging and burning to bring out the highlights or darken other areas.
"I'm all about dramatic, high impact lighting," he said. "I want you to look at that picture and stop in your tracks." If the elements in a picture don't balance, or clash, the impact on the viewer is lost.
"When you create a picture, you deliver emotion," he explained. "That's what an artist does. You have to be specific to guide the eye to that emotion, let them feel that emotion."
It's possible for a photographer to be technically adept, be able to spin the numbers with his equipment, yet be unable to make the viewer cry. That intensity is what you should be seeking.
Art is influential to Matthiessen's photography. He spent time studying the paintings of the masters at the Art Institute of Chicago. Rembrandt, Monet, and romanticism painters have inspired his landscapes. He took his first art class around age 10, and picked up the camera around age 15.
"I've always shot, along with doing other forms of art," he said. "I'm an artist first. Photography is my 'A' medium for capturing the Driftless Area and the Mississippi Valley."
A few years ago, he left a career in the Chicago corporate world and moved to the Galena area. Stoned Art Studio, located within the dramatic hilltops and wooded valleys of rural Elizabeth, Illinois, opened in the spring of 2016.
Matthiessen is the founder of All River Road Talent (ARRT), a Galena area artists' group. He co-organizes the Scenic Art Loop, a 113-mile self-guided tour of studios and galleries in northwest Illinois, along with photographer Amy Laskye of Amy May Photography. He also leads individual photography workshops and mentors high school students in photography.
In addition to being a professional photographer, he creates stone oil lamps. You are sure to run into Matthiessen at regional art fairs such as the Millwork Night Market, theNorthwest Illinois Art & Jazz Fest in Stockton, or at DubuqueFest each May.
"To be an artist, you have to be bold, daring, first, and different," Matthiessen said.
Put this free photography presentation on your calendar and plan to join us!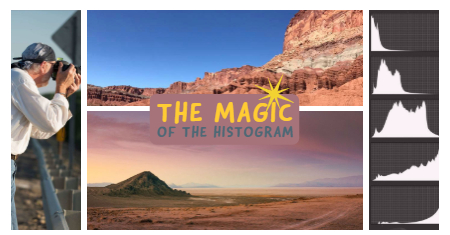 ---
###