The New Year started off with a burst of photographic enthusiasm as 20 people gathered for the first Dubuque Camera Club meeting of 2020 on January 6th. (20 people at the start of 2020! How synchronous is that!?)
We were delighted to see some new faces, including Dubuquer and Iowa House District 100 State Representative Chuck Isenhart. Clearly, digital photography can be a force for the common good!
Club President Ron Tigges gave everyone a refresher on how the club operates. We are affiliated with the North Central Camera Club Council (N4C). Their season runs from September through May, which means we are half-way through!
According to club treasurer John Leicht, right now, the club has 32 active members. If you are interested in joining, here is a link to the 2020 membership application.
The Dubuque Camera Club brochure has been updated for 2020. Ken Kiss, club VP and N4C rep, did us the favor of printing out a bunch of copies to pass around during the meeting. People could comment on the draft or give their feedback to communications volunteer Pamela Brandt. A couple of changes were made after the meeting, and the brochure has now been finalized. Printed copies will be available at the club's table at the Dubuque Bald Eagle Watch on Saturday, Jan. 18.
One perk of Dubuque Camera Club membership is being eligible to compete in N4C photography contests. Our club competes in the following six categories: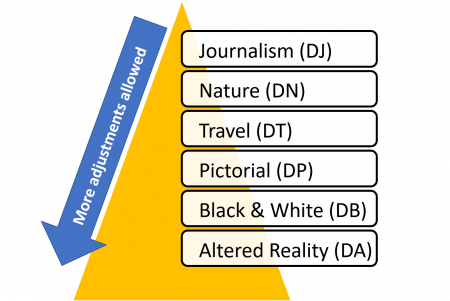 Digital Pictorial (DP)
Digital Nature (DN)
Digital Travel (DT)
Digital Black and White (DB)
Digital Journalism (DJ)
Digital Altered Reality (DA)
Most N4C categories are judged by technique, composition, and interest. If you want to know more, see the club's competition page on this website. We will be judging Digital Pictorial next month, at the Feb. 17 meeting, so be sure to attend if you want to see the process in action!
Before showing us the club submissions for the January contest, Ron went though a BIG BUNCH of events upcoming on the calendar. Thanks to the lack of winter weather we've been having, nothing has been postponed or cancelled like usual.
Several noteworthy photography presentations are coming up. Put them on your calendar, and invite your friends!
Free Nature Photography Presentation on Sunday, January 12 at 1:00 p.m. Location: E.B. Lyons Interpretive Center, Mines of Spain State Recreation Area. The Friends of the Mines of Spain is hosting this event. Dubuque Camera Club president Ron Tigges will share his nature photography, with contributions from other club members. Hear the official announcement and details about the Friends of the Mines of Spain/Iowa DNR 2020 photo contest. The nature center will be open from 1-4:00 p.m.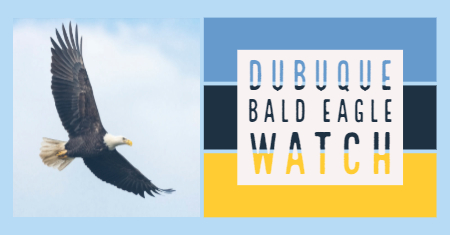 2020 Dubuque Bald Eagle Watch on Saturday, January 18 from 9:00 a.m. to 4:30 p.m. Location: Grand River Center, Port of Dubuque. The Dubuque Audubon Society and Dubuque County Conservation organize this community-wide annual event. Don't miss the live raptor presentations! Dubuque Camera Club members will have a display of the club's nature photography. Learn more.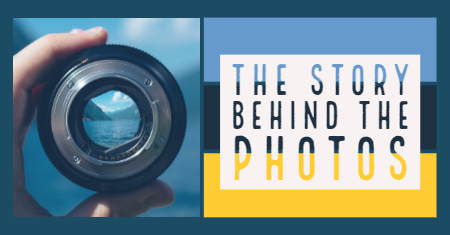 The Story Behind the Photos. At the Dubuque Camera Club meeting on Monday, January 20 at 6:30 p.m., individual Dubuque Camera Club members will share up to five photos each and reveal the story behind the photograph. All tri-state photography enthusiasts are invited to attend. Location: E.B. Lyons Interpretive Center, Mines of Spain State Recreation Area. IMPORTANT: If you are a club member who wishes to participate, get your photos to Ken by Sunday! More information will be sent to club members by email.