Self-Portraits of the Pandemic – deadline Sept. 1, 2020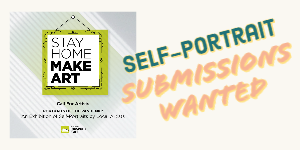 The Dubuque Museum of Art is calling for submissions to "Portraits of the Pandemic." It will be a virtual exhibit, with selected prints on display after the museum re-opens. Submissions are open to tri-state residents only.
The deadline to be considered for the museum exhibition is September 1, 2020. Find more details on their website.