Iowa State Fair photography deadline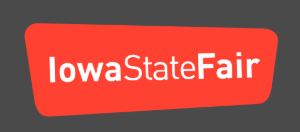 The Iowa State Fair will be held in Des Moines on August 8-18, 2019. The theme is "It's all about the 8's." Photos need to show a group of eight items, or something that makes the shape of an 8. They must be naturally occurring, not artificially arranged.
Photography entry deadline is June 15-16, 2019. Fine art deadline is May 31. Find more information and entry form on the Iowa State Fair website. Click here for a link to the photography rules.