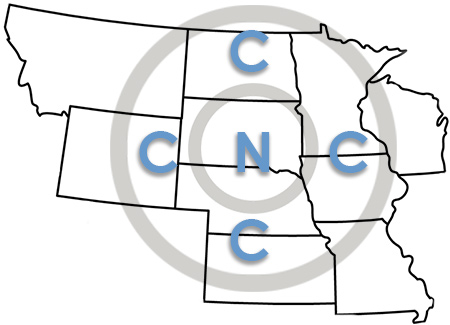 The Dubuque Camera Club competes in North Central Camera Club Council (N4C) photography contests.
Each season, images that win 1st, 2nd, 3rd, or honorable mention in the monthly contests are retired from competition. Those winning images are entered in an end-of-the-season competition.
The results of the "Best of N4C" contest are displayed, and the photographers are recognized, during the annual N4C convention in September. For more information about the annual convention, see the Meetings page on the N4C website.
* The 2020 N4C convention was cancelled due to Covid-19. Winners from two seasons will be recognized at the 2021 convention. It will be hosted by the Duluth-Superior Camera Club.
---
2018/2019 Winners
Our club earned three end-of-the-year awards at the 2019 N4C convention:
David Smethers, Honorable Mention, Digital Journalism, "Rock climber scales sheer cliff face to summit rim of Grand Canyon"
Jose Garcia, Second Place, Digital Black and White, "Smoke"
Dubuque Camera Club, Honorable Mention, Digital Newsletter, written by Pamela Brandt
At the 2019 N4C summer mini-con, our club also took home a panoramic print award:
Ronald Tigges, 3rd Place, Panorama Print, "Christmas in July"
---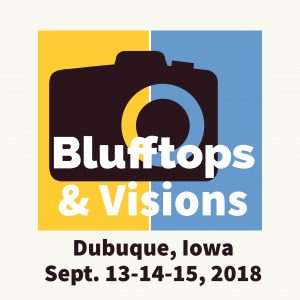 2017/2018 Winners — Blufftops & Visions
In September 2018, the Dubuque Camera Club hosted Blufftops & Visions, the 62nd annual N4C photography convention, in Dubuque, Iowa. See the Blufftops & Visions photo gallery for images taken during this event.
At the 2018 Blufftops & Visions convention, our club earned a total of 11 awards:
First place, Digital Travel — "Ciudaddelas Ciencias Spain" by Jose Garcia
Second place, Digital Altered Reality — "Racing into Reality" by Ronald Tigges
Honorable Mention awards went to Pamela Brandt, Kevin McTague, David Smethers, Ron Tigges, and Jose Garcia.
---
2016/2017 Winners
Dubuque Camera Club members recognized in 2016-2017 at the N4C Best of the Best Competition and Annual Award Winners
Digital Black and White
First place: Gary Fagan, "Braving the Storm"
Honorable mention: José García, "Picking Flowers"
Digital Nature
Second place: José García, "Winter Sunrise"
Honorable mention: Gary Fagan, "Protect Me"
Digital Travel
Third place: José García, "Alhambra, Spain"
Honorable mention: Robert Felderman, "San Diego Skyline and Sailboats at Sunset"
Honorable mention: Kevin McTague, "John Hopkins Glacier, Alaska"