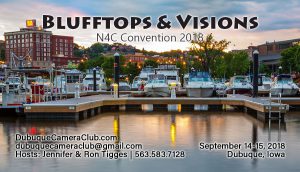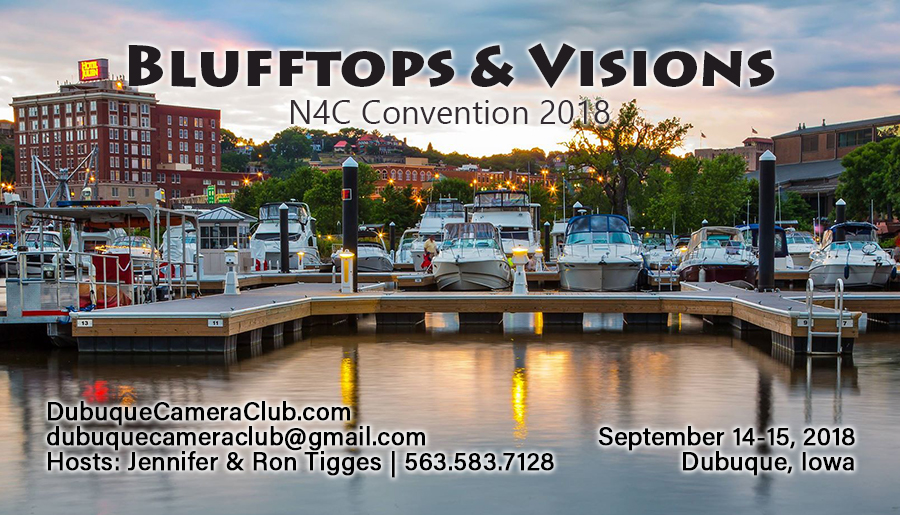 Blufftops and Visions is the theme of the 62nd annual convention of the North Central Camera Club Council (N4C). The convention will be held September 14-15, 2018 in the scenic and historic Mississippi River city of Dubuque, Iowa.
The Dubuque Camera Club will host the weekend-long event. Convention headquarters will be located at the Holiday Inn Dubuque/Galena, 450 Main Street, Dubuque, IA, 52001. Many events will be held within walking distance.
Dubuque is located in the dramatic landscape of the Driftless region. The unique geography offers panoramic overlooks from the bluffs, as well as lovely riverfront scenes. Photographic subjects range from historic architecture to riverboats. The surrounding natural landscape provides glimpses of birds such as pelicans or eagles. N4C members and area photography enthusiasts are invited to attend. Advance registration is required.