Club exhibit at the Dubuque Museum of Art
September 13

-

November 4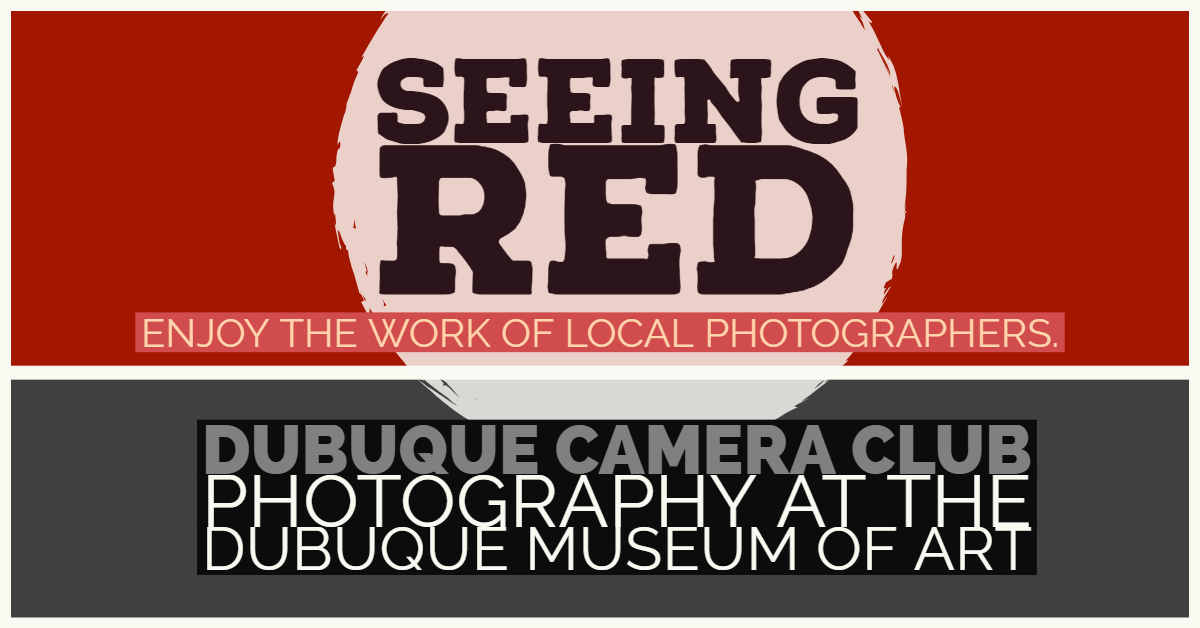 The Dubuque Camera Club will be Seeing Red.
Photography by Dubuque Camera Club members will be on exhibit in the balcony gallery at the Dubuque Museum of Art from Sept. 14 to Nov. 4, 2018
NOTE: The exhibit will be on display during the Blufftops & Visions photography convention (Sept. 13-14-15, 2018).
A special Gallery Reception will (tentatively) be held at the art museum on Saturday, Sept. 22.
The exhibit will also be featured on Friday, Oct. 5, 2018 during the Fall Into Art tour of downtown galleries.