DAWG Gallery deadline April 1st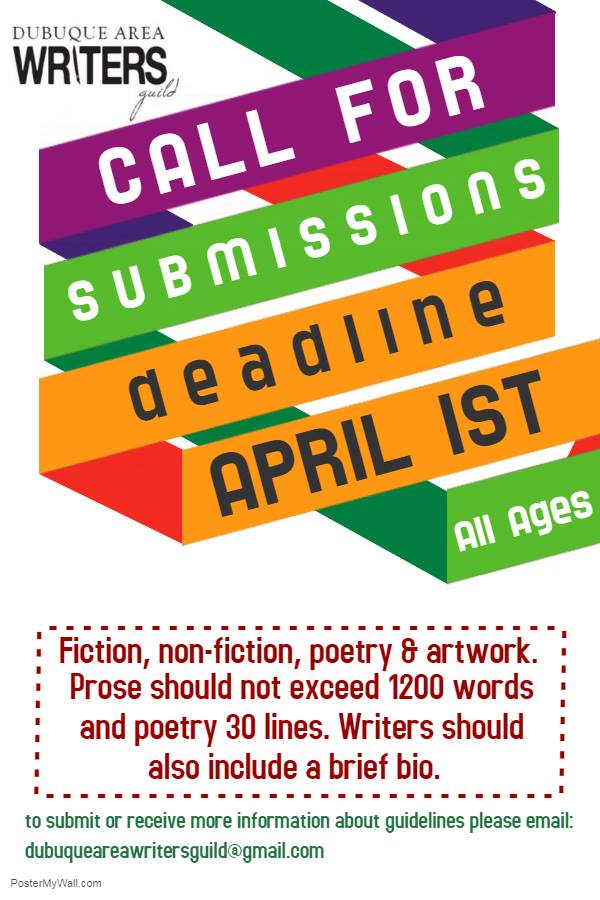 April 1st is the deadline to submit your black and white photos to the Dubuque Area Writers Guild for publication in their annual anthology.
Send your B&W photo(s) in JPG format to dubuqueareawritersguild@gmail.com Use "2019 Gallery submission" as the subject of the email.
To submit, you must be a Dubuquer or have ties to the Dubuque area. Include a short biographical paragraph about yourself (up to 50 words).
A reception to launch the 2019 anthology will be held during DubuqueFest on Friday, May 17, 2019, at the Dubuque Museum of Art.