This page highlights only a few of the photography possibilities in the Dubuque area. For a complete list of convention events, download a detailed event schedule here.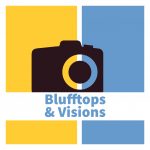 THURSDAY
Opening Reception | Historic Shot Tower Shoot Out
Thursday, September 13, 6:00-9:00 p.m.
Join us for a special dusk photo shoot on Thursday evening to kick off the convention! We will meet at Stone Cliff Winery (600 Star Brewery Dr., Dubuque, IA 52001), which is located on the Mississippi River Walk. A short welcome ceremony will happen at 6:30 p.m. Then we'll walk to Dubuque's Historic Shot Tower. We'll get a tour and a rare look at the interior staircase. The tower will be lit for a sunset photo shoot (Sunset is around 7:15 p.m.). Bring your camera, tripod and a wide lens.

On-Your-Own Photo Opp: Gary's Graffiti Nights. Weekly cruise-in for classic and antique cars.
Thursday, Sept. 13, from 5:00 to 9:30 p.m. 2600 Dodge St. Dubuque, IA 52003 (Plaza 20, in the former K-Mart parking lot). Event Facebook page.
On-Your-Own Photo Opp: Riverboats at the Port of Dubuque. Several large excursion boats visit the Port of Dubuque. Click here to learn more. As of the date this was written, the 2018 docking schedule was not yet available. The American Queen is tentatively scheduled to visit on or about Sept. 12-13. The Port of Dubuque is located at 450 East 3rd St. Dubuque, IA 52001
---
FRIDAY
Millwork and Models Creative Shootout
Friday, Sept. 14, 8:15 a.m.-11:30 a.m.
Offsite field trip. Travel on your own to Dubuque's Historic Millwork District where we will have several models, shooting locations, and photography experts showcasing lighting techniques, unique lenses, and more. Locations will include buildings at 9th and Jackson and at 10th and Washington. Park in the ramp or on-street, or carpool. Cost: $5 with paid registration.
St. Luke's Tiffany Windows Tour
Friday, Sept. 14, 1:30 p.m.
Here's your chance to photograph the fifth largest collection of Tiffany windows in the U.S. This guided tour will reveal the history of the church and its windows, followed by time to take photographs both inside and out. A portion of fees collected will be donated to the ongoing window restoration fund. Cost: $5. St. Luke's United Methodist Church is located at 1199 Main St, Dubuque, IA 52001.
---
SATURDAY
Dubuque Farmers' Market
Saturday, Sept. 15, 7:00 a.m.-noon
The farmers' market stretches for several blocks around 1300 Iowa St. See colorful local produce/baked goods/flowers, get a bite to eat, and hear local musicians at the oldest farmers market in Iowa. Free.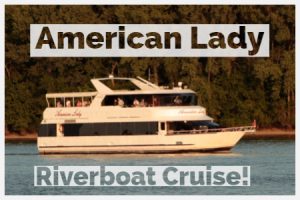 Happy Hour Cruise on the American Lady
Saturday, Sept. 15, 3:30-5:00 p.m.
$25 preregistration required.
What a wonderful opportunity to have fun with other photographers! Cruise the Mighty Mississippi for 1.5 hours and view the Iowa, Illinois, and Wisconsin shorelines from the river. Enjoy unlimited soda, tap beer, lemonade, ice tea, appetizers, and a cash bar. Boarding starts at 3:00 p.m. $25 additional per person with paid registration. Cruise departs from Catfish Charlie's, 1630 E 16th St, Dubuque, IA 52001

On-Your-Own Photo Opp: The Great Draw Street Art Competition, starting at 8:00 a.m. on Saturday, Sept. 15. Youth and adults will be creating chalk art in the street as a fundraiser for an art scholarship program. Cable Car Square (4th and Bluff Streets) The event is sponsored by Outside the Lines Gallery. For more information, visit TheGreatDraw.com Before you go, check the gallery's Facebook page for the latest information.
---
SUNDAY
On-Your-Own Photo Opp: Dubuque Oktoberfest. Sunday, Sept. 16 from 11 a.m. to 7 p.m. in A.Y. MacDonald Park, rain or shine. The park is located at Volunteer Dr., Dubuque, IA 52001. Traditional German and Bavarian costumes, wiener dog races, and more. For more information, visit Dbqoktoberfest.org
---
---
Are you curious about what else to see and do in Dubuque?
Visit our More About Dubuque page.